Dex and the gang | Shepparton News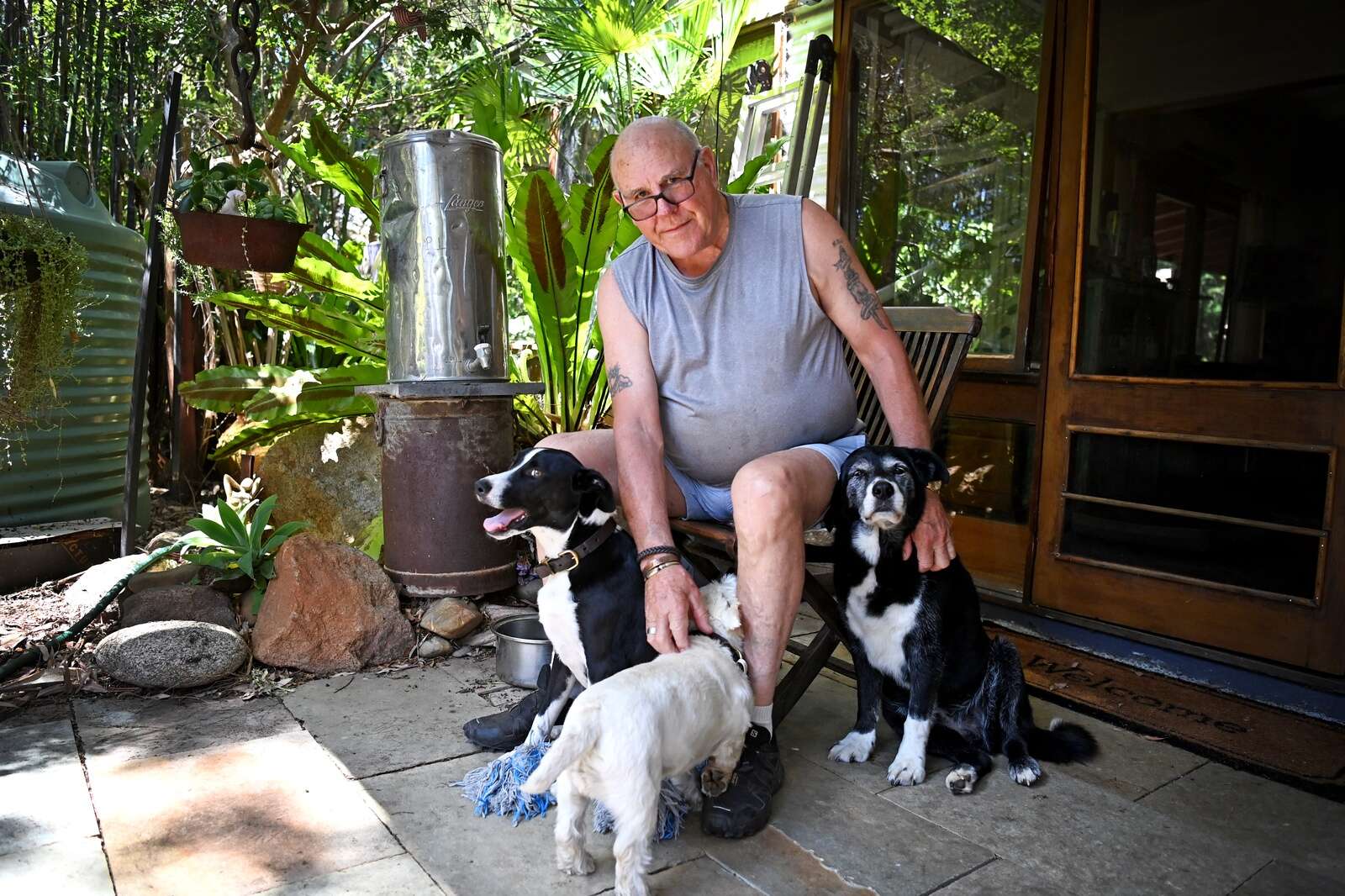 Mr Jackson said he grew up around dogs and when he met Ms Jackson she had a dog and the couple have had at least two dogs since.
The Jacksons currently have Dexter, Bonnie and Millie.
Dexter is the youngest, Bonnie is the newest and Millie is the oldest.
The Jackson family welcomed Millie into their family to be a mate to Red, their Labradoodle, who died a few years ago.
They then welcomed Dexter as Millie's companion as both were former rescue dogs.
Stop chasing me: Dexter plays with Howard while Millie rolls her eyes. Photo by Megan Fisher
"Dexter and Millie get along well, except he's a little rude to her and she gets along a little but still has fun with him," said Mr. Jackson.
Bonnie came from a friend of the Jacksons who had been a breeder in the past.
"She joined the other two and bossed them around a bit since she's the smallest, but the three of them get along really well," said Mr. Jackson.
"They have a basket of toys in the house and toys all over the property, so they're always very active and pretty happy."
Mr Jackson said Dexter was definitely the socialite of the group, being good friends with the dog next door and always up for a game of play with other dogs, no matter how much bigger they were than him.
Mr Jackson said Dexter was the lively one, Bonnie was the one who did what she wanted and Millie was the good dog.
Friends Forever: Dexter giving Bonnie a big hug. Photo by Megan Fisher
The dogs were usually outside during the day but came in at night, causing a riot while Mr and Mrs Jackson tried to relax and watch TV before the dogs calmed down and allowed the couple to watch the news in peace.
About five years ago, Millie was bitten by a snake and had to be taken to the vet, which ended up being expensive, and she was also on regular epilepsy medication, Mr Jackson said.
Been there, done that: "Old dog" Millie has aged gracefully. Photo by Megan Fisher
"Whenever you become attached to an animal and something has happened to it, it's always scary to think about the outcome, let alone the financial side," Mr Jackson said.
Both Mr. and Mrs. Jackson love the company of dogs.
He said she was always the one to take them on their morning walks around the neighborhood.
Mr Jackson said he recommends a dog to everyone "whether you are an individual or a family".
"It's incredible how much company they can be and how much entertainment you can get from them," he said.
"Day, night, anytime, if you are kind and good to your dog, that dog will be loyal to you forever."