MacGill denies intimidating, swearing at mate's ex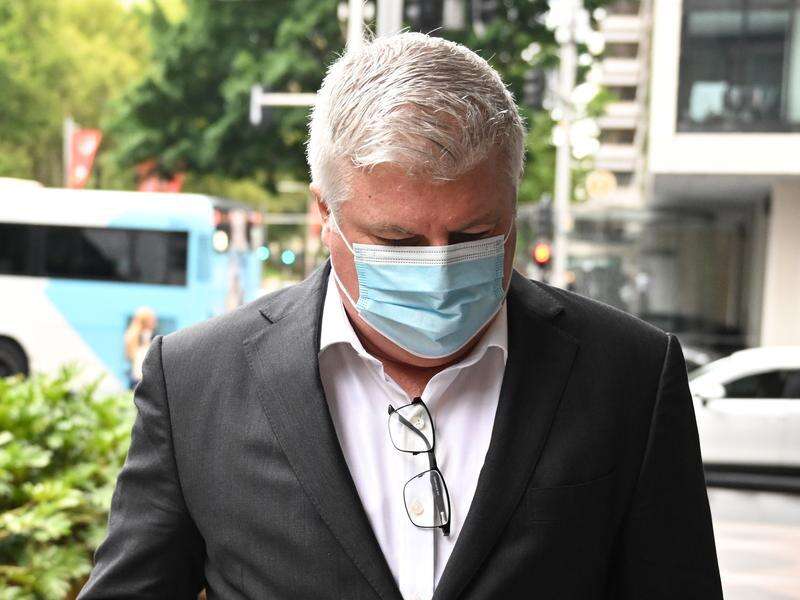 MacGill, 51, is accused of stalking and verbally intimidating Samantha Ford, his friend's former fiancee, as he walked down a street in Sydney's CBD and then into a nearby pub on February 1, 2022.
He spent this morning worrying "one of my best friends," Stephen Kerlin, was suicidal because he couldn't reach him, MacGill told Downing Center Magistrates' Court on Tuesday.
MacGill was worried about Kerlin's mental health after his relationship with Ms Ford ended a few months earlier, he said.
He went to Kerlin's apartment in Barangaroo after hearing that others could not reach him.
"I rang the doorbell and he came to the door in his pajamas and I started crying," MacGill said.
They then partied, with MacGill drinking "six or seven" of bourbon and coke at the flat before moving on to Guylin's favorite eatery, the Captain Cook Hotel.
As they were leaving, Kerlin spotted Mrs. Ford, pointed out MacGill and yelled at her.
"'Fuck off leave us alone you b****' stuff like that," MacGill said.
Ms Ford then approached and MacGill told her to leave, he said.
"My intention was to go to Captain Cook, so I was pretty keen to just keep plowing," he said.
Minutes later, a bartender at the hotel asked Kerlin and Ms Ford to leave after a loud argument MacGill said was only "on the periphery".
Ms Ford told the court on Monday she went to the Captain Cook Hotel to tell staff not to serve any more alcohol to the couple.
"[MacGill]came up first and said something like 'Fuck off you c***,' then he said he was going to call the police, and he said 'You're going down, you not welcome here,'" Ms. Ford said .
Ms Ford said MacGill is above her screaming abuse.
MacGill denied trying to intimidate or verbally abuse Ms Ford but agreed that he pointed to Ms Ford's face when he told her he was calling the police.
"They had split up and were having family law issues that have nothing to do with me, but I knew … we had to get out of this situation," MacGill said.
Mark Austin, of the Captain Cook Hotel, told the court MacGill did not appear at the hotel in a threatening manner but acknowledged he was unable to hear details of the dispute.
MacGill called Detective Sergent Brett Whitmore, a police officer with whom he had unrelated interactions, for advice.
"(MacGill) said words similar to 'She's going crazy, what should I do'?" said Det Sgt. Whitmore.
"I told him I'm home and to get in touch with Triple Zero," he said.
MacGill told the court he did not call Triple Zero because he believed the incident was over after Kerlin and Ms. Ford left the hotel.
During cross-examination by Prosecutor Sergeant Michael Cleaver, MacGill admitted he hadn't told police everything when giving a taped interview after the incident, but denied lying to protect his friend and described some flaws in his Evidence as bad choice of words.
"I'm an athlete, not a wordsmith," MacGill told the court.
He remains on bail awaiting the court's decision.
Lifeline 13 11 14
Beyond Blue 1300 22 4636