Tongala Development Group's Australia Day honour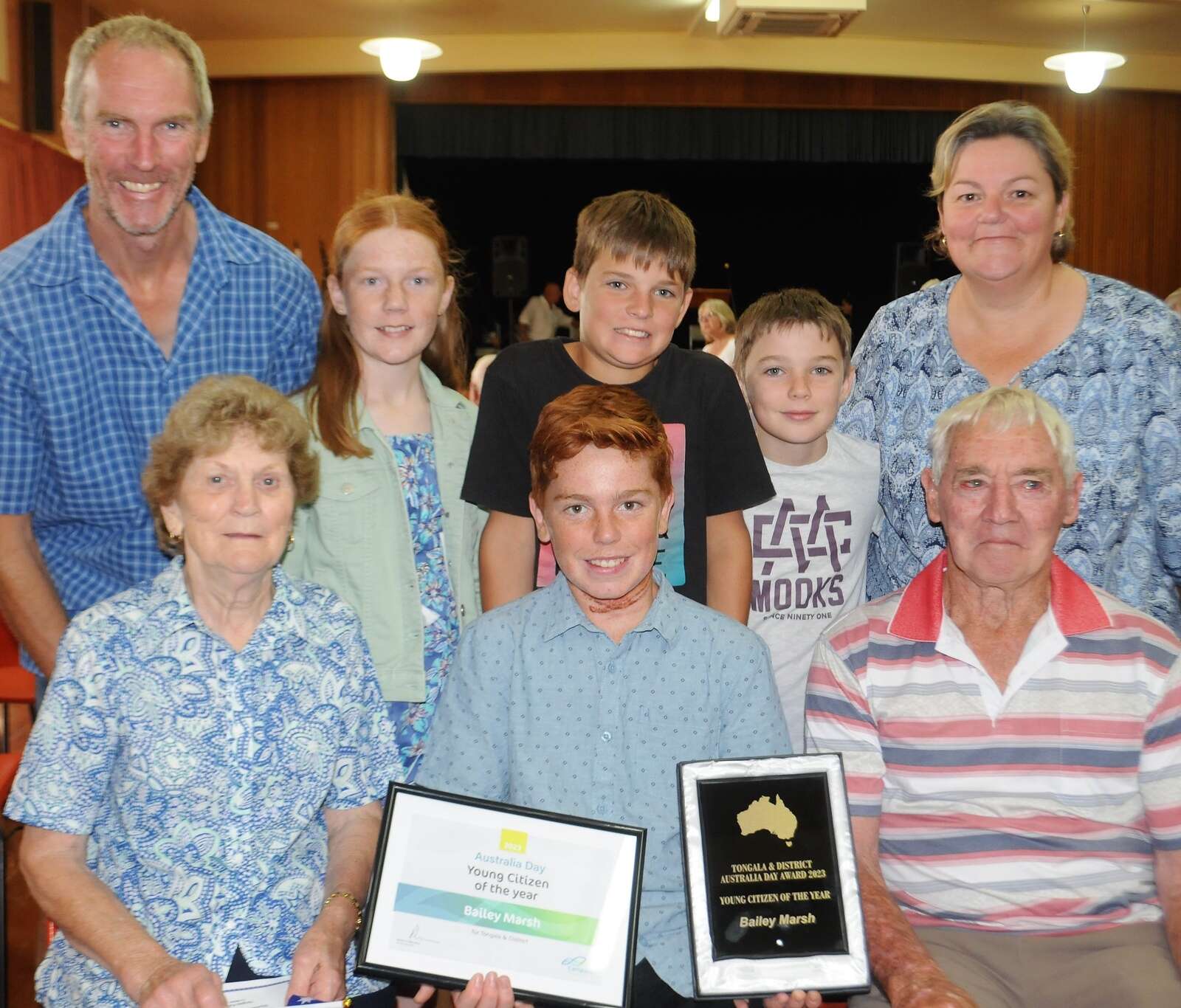 Its spectacular murals, more than 50 of which are scattered throughout the city, its Lions Club-inspired town square, and a series of events developed by a dedicated community group have earned it elevated tourism status.
At last week's Australia Day ceremony at Mangan Street's historic Town Hall, the group behind the revitalization of the city as the festival's 'hot spot' – Tongala Development Group – were recognized as their Community Group of the Year.
Australia Day Ambassador and guest speaker at the Tongala event Bill Kusznirczuk could have described Tongala well as he went to great lengths to describe what he considered to be Australian attributes.
Aside from the expansive slang associated with the nation's means of communication, he hailed the city for living life the Australian way.
"We're not good at everything, but everyone is good at something. Australians listen to and respect one another, we are free to have our own views and everyone is given a fair chance," he said.
"That's what it means to be an Australian."
Last year's Citizen of the Year award winner, First Responder Ann Church, had the honor of presenting Tongala Development Group with Community Group of the Year.
Group of the Year: Tongala Development Group members Ainslee Kelley, David Simkin, Kellie Brennan, President Jason Kelly and Rhiannon "Tootie" Brennan after the development group was named Community Group of the Year.
The president of the organization responsible for the Eats & Beats Festival, Hay Bale Trail and Town Flea Market, Jason Kelley, said the group had been honored to try and bring things back post-COVID-19.
He added that the group could always use more volunteers.
Formed in 2020, the group have quickly established themselves as a major contributor to the city, and their enthusiasm for continuing annual re-enactments of the popular events should ensure the city's continued appeal.
The group has seamlessly aligned with a number of clubs and groups would share responsibility for promoting the city.
Young Citizen of the Year was Bailey Marsh, a 16-year-old 11th grade student at St. Joseph with strong connections to the city's sports culture.
He is a volunteer at Tongala Football Netball Club and Tongala Cricket Club in a very hands-on role through ground maintenance and canteen duties.
Last year he received the Football and Netball Club's Junior Club Person Award.
A Citizen of the Year was selected, but the recipient chose to remain anonymous and was not involved in the ceremony.